REGISTER HERE
REGISTRATION FEES (Rates are in USD)
Fees apply to payments received prior to the indicated deadlines (midnight CEST)
Category
Early Fee
Until February 21, 2023
Regular Fee
From February 22, 2023
To 30 March 2023
Late Fee
From 31 March 2023
In-person
Online
In-person
Online
In-person
Online
High-Income Countries**
IPVS Member*
$755
$755
$855
$755
$905
$855
Discounted Package - IPVS Membership & Conference Registration
$860
$860
$960
$860
$1,010
$960
Non-Member
$900
$900
$1,000
$900
$1,050
$1,000
Upper-Middle Income Countries**
IPVS Member*
$445
$445
$545
$445
$595
$545
Discounted Package - IPVS Membership & Conference Registration
$490
$490
$590
$490
$640
$590
Non-Member
$515
$515
$615
$515
$665
$615
Low & Lower-middle Income Countries***
IPVS Member*
$205
$205
$305
$205
$355
$305
Discounted Package - IPVS Membership & Conference Registration
$210
$210
$310
$210
$360
$310
Non-Member
$235
$235
$335
$235
$385
$335
Early Career Researcher & Allied Health Professional
IPVS Member*
$235
$235
$335
$235
$385
$335
Discounted Package - IPVS Membership & Conference Registration
$280
$280
$380
$280
$430
$380
Non-Member
$305
$305
$405
$305
$455
$405
Students**** & Emeritus
IPVS Member*
$205
$205
$305
$205
$355
$305
Discounted Package - IPVS Membership & Conference Registration
$225
$225
$325
$225
$375
$325
Non-Member
$250
$250
$350
$250
$400
$350
Joint Mentor & Student Special Rate (for two)
High-Income Countries (Active IPVS Members Only *****)
$860
$860
$960
$860
$1,010
$960
Upper-Middle Income Countries (Active IPVS Members Only *****)
$550
$550
$650
$550
$700
$650
Low & Lower-middle Income Countries (Active IPVS Members Only *****)
$310
$310
$410
$310
$460
$410
Conference Registration

for Japanese Only

IPVS Member*
$445
N/A
$545
N/A
$595
N/A
Discounted Package - IPVS Membership & Conference Registration
$550
N/A
$650
N/A
$700
N/A
Non-Member
$570
N/A
$670
N/A
$720
N/A
* Available for IPVS members at the time of registration.
** Countries classification is defined according to the World Bank Country Classification. Click here for more information on the Country Classification data according to the World Bank website.
*** Online registration must be accompanied by a work address proof. The document is to be uploaded during the online registration process.
**** Online registration must be accompanied by an official letter confirming your status. (The document is to be uploaded during the online registration process.
***** IPVS Members who are mentoring pre-doctoral or post-doctoral trainees (who are also IPVS Members), can benefit from the combined mentor-trainee special rate for the 2 registrations. The details of both the mentor and the trainee should be provided in one registration.
Definition of categories:
Student – Any student who is currently enrolled as an undergraduate or graduate student and has an interest in the field of papillomaviruses and papillomavirus-related diseases
Emeritus – Researcher and healthcare professionals who have retired or ceased to work full-time but wish to maintain an interest in the papillomavirus field.
Early Career Researcher – Researcher who has completed their final degree within the last 5 years. Require a letter of support from supervisor to be submitted.
Allied Health Professional – Nurse, social worker, nutritionist, psychologist, art therapist, physician assistant, who participates in research or care and treatment of patients with HPV.
FEES FOR IN-PERSON experience INCLUDE:
Participation in all scientific sessions
Pre-Conference Workshops (pre-registration is mandatory)
Attend ePoster presentations and access all ePosters
Networking Events as Opening Ceremony, Welcome and Farewell Receptions
Access to the Exhibition Area
Refreshments during coffee breaks as indicated in the program
3 months access to all the sessions' recording on demand
Earning CME credits
All benefits of the Online Experience
 FEES FOR ONLINE experience INCLUDE:
Access to scientific content: pre-recorded & selected live interactive sessions
After the official conference days – access for up to 3 months to the full scientific content of the conference
Access to abstracts/posters online
Access to the Online Exhibition Area and meet the exhibitors
Access to available Industry  sessions
Earning CME credits
PAYMENT METHODS
Payment of registration fees (in USD) can be made as follows:
By Credit Card: Visa, MasterCard or American Express
By Bank Transfer (additional 30 USD handling fee is required):
Please make drafts payable in USD only to:
IPVC 2023 Congress, Washington DC
Credit Suisse Geneva, 1211 Geneva 70, Switzerland
Clearing number: 4835
Account Number: 1500934-92-332
Swift No: CRESCHZZ80A
IBAN No: CH72 0483 5150 0934 9233 2
Please ensure that the name of the Conference and of the participant are stated on the bank transfer.
Bank charges are the responsibility of the participant and should be paid at source in addition to the registration fees.
Registration will only be valid upon receipt of the full payment by the registration department according to the deadline indicated. An email confirming registration will only be sent after receipt of the required fees.
Outstanding payments will be collected on-site and charged with the on-site rate. A copy of the bank transfer (or other proof of payment) will be required in the event that registration fees were not credited to the Conference account on time.
CONVERSION OF REGISTRATION CATEGORY
Up to the February 22, 2023, you will be able to change your registration category at no charge. For example, if you registered to attend in person at Washington DC, you will be able to change your registration category to Online and receive a refund of the difference in fees.
Please note that when changing your registration category, the fee that will apply will be based on the registration fee and category applicable at the time the change is made.
As of the February 23, 2023, there will be no refunds for changing your registration category.
Should you wish to upgrade your registration from Online to an in-person attendance, you will be required to pay the difference applicable based on the registration fee and category at the time the change is made, starting March 8.
CANCELLATION POLICY 
All cancellations must be sent by e-mail. Refund of registration fee will be as follows:
Cancellations received up and including February 22, 2023: full refund.
Cancellations received between February 23 until March 29, 2023: 50% will be refunded.
Cancellations received from March 30, 2023: no refund will be made.
Note, in case of cancellation at any stage, Bank transfer handling fee (30 USD) will not be refunded – applicable to Bank Transfer payments only.
GROUP REGISTRATION:
For group registration (10 participants and more) and special discounts please contact the registration department at: reg_ipvc23@kenes.com
FOR INQUIRIES, PLEASE CONTACT:
IPVC 2023 Registration Department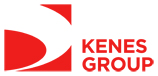 Rue François-Versonnex 7
1207 Geneva, Switzerland
Tel: +41 22 908 0488
Fax: +41 22 906 9140
E-mail: reg_ipvc23@kenes.com